Facility Management System
SYNEL's Facility Management Software enables HARMONY Workforce Management Software users to define and manage working hours for billing a customer using the same method employee's working hours payment are managed and analyzed.
HARMONY's Facility Management System enables intuitive and simple management of customers/sites/standards.
Harmony Facility Management System module provides the organization manager the ability to track, report, and plan facilities operations. This module can help the organization control and management of their Employees and departments working extra hours and control their shifts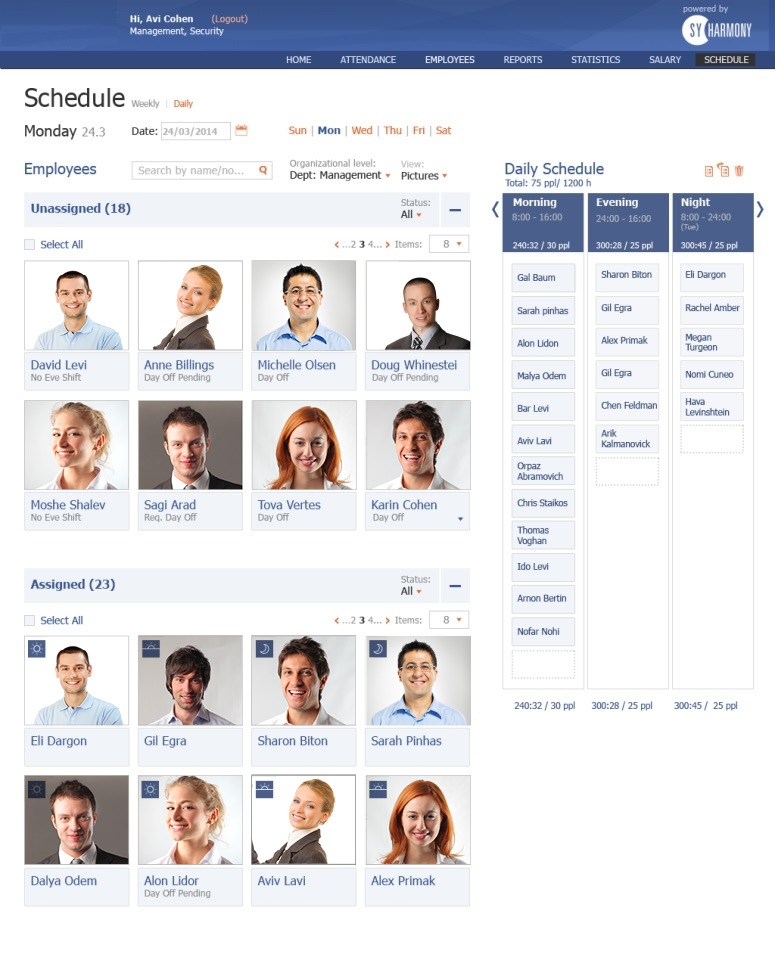 This module allows:
Simple and friendly management system: clients \ sites \ and standards
Processing and analysis of working times.
Improved customer service
enforcing business rules
Preventing overtime working hours beyond the organization rules
Avoiding duplicate reports
Facility Management System module consists three main parts:
1. Customers list -including clients \ Sites \ Standards
2. Agreements list – including the customer agreements.
3. Customer tariffs – which allow setting of tariffs and tariff codes Customer
To learn more about HARMONY's Facility Management Software is available for large organizations only, with 500 employees and above.