Synel – Company Management
Gabi Buganim – Group President and CEO
Mr. Buganim founded Synel in 1990, and has been serving as President and CEO since 1993. Under his management, the company has become a leader in the industry, constantly growing and expanding the company's product and service offering and global presence.
Prior to founding Synel, Mr. Buganim served as a business development manager in Ya'ana computers, a leading software house.
Mr. Buganim currently also serves as chairman of the board in various hi-tech and software companies.
Mr. Buganim is an entrepreneur, constantly leveraging his extensive managerial and business experience to further expand the Synel Group through generic growth and global M&As.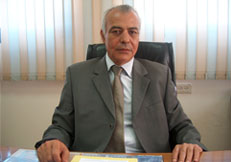 Erez Buganim – V.P. International Marketing & Strategic Business Development
Mr. Erez Buganim joined Synel in 2012 and is serving as V.P. International Marketing & Strategic Business Development. Mr. Erez Buganim is responsible for Synel international sales and marketing efforts, including the definition of new products and channeling the development and penetration of new markets.
Prior to joining Synel, Mr. Erez Buganim was the founder and owner of Erez Buganim, Law Offices, which provided worldwide services in Civil and Commercial law. He was also the founder and owner of the company NPLH Ltd. (No Place Like Home) which provided consulting services to buyers and sellers of housing in Israel.
During the past 10 years, Mr. Erez Buganim has personally escorted Synel Group in providing business and legal advice for the implementation of many strategic transactions as well mergers and acquisitions Synel was involved in Israel and around the world. He brings with him many years of experience in marketing and sales management as well as worldwide business development.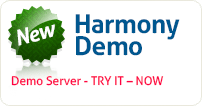 The Amoury Company Ltd.
The Amoury Company is the leading provider of business solutions in The Bahamas. The company has partnerships with leading brand names such as IBM, HP, Canon, Kyocera, Diebold, Pitney Bowes and Synel. The Amoury Company's technology based solutions include a strong product and service mix that enhance efficiency and productivity in an increasingly competitive market. At The Amoury Company, they take time to research and best understand your needs to build a total business solution that benefits your entire organization.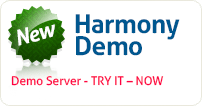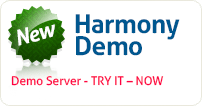 Access-to-Time
Access-to-Time has been a Synel partner since the year 2000 and has a broad customer base covering all types of organisation where Time & Attendance and Access Control systems are used.
(more…)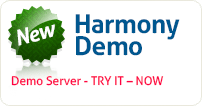 Caribbean Security Supplies
CSS is the leading provider of large electronic security applications in Barbados, and the Eastern
Caribbean. The company has international distribution agreements with major industry manufacturers and offers the most extensive product lines in the region. CSS possesses technical capacity, logistical expertise, and employs trained personnel from Tyco Fire and Security, Sensormatic Electronics, DSC, American Dynamics, Software House, ASSA ABLOY, L3 Communications, Simplex-Grinnell and Synel Industries to install, integrate, start-up, support warranties and provide proper maintenance to the systems installed. CSS customers represent all market segments including government, retail, education, public and private industries.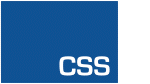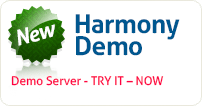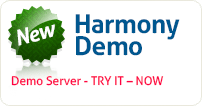 Cetec Automation, Inc.
Cetec Automation, Inc. is a successful provider of web-based workforce management solutions. At the heart of Cetec's Demand Driven Workforce Management Solution is its RulesEngine, a "rules-based decision support logic" imbedded in every application supported by Cetec. Cetec's Demand Driven Scheduling and Optimization Series of applications tracks and manage labor resources, accomplish higher levels of productivity, optimize resource utilization, enhance cost control and improve work-in-progress at the enterprise productivity fulfillment cycle.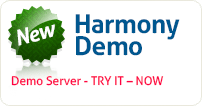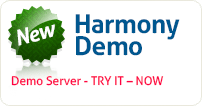 DB Group Inc.
DB Group Inc. provides end-to-end business management solutions including Sage Accpac ERP and Sage FAS (Fixed Assets) to over 300 Canadian customers who are mainly located (but not limited to) New Brunswick, Nova Scotia and Prince Edward Island. DB Group's clients range from small business operations to multinationals who deal in countries all over the world. The company strives on enhancing their customer's experience and profitability with end-to-end business management solutions, and provides needs analysis, project management and implementation, training and custom reports, all while providing bilingual service and bilingual support programs.

David Ashkenazi – V.P. Research & Development
As Synel's V.P. R&D since 1990, Mr. Ashkenazi is responsible for all development activities, including hardware and software R&D, production-readiness and support for field deployment globally. Prior to joining Synel, Mr. Ashkenazi served in a number of R&D managerial positions in Sintel Systems.
Mr. Ashkenazi has an extensive experience in the field of data collection, time and attendance and access control solution development, with a special emphasis on biometric identification technologies and real time systems.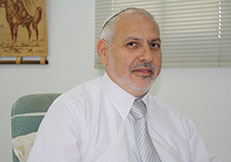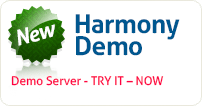 Fourth Hospitality
Fourth Hospitality are the leading providers of software as a service (saas) to the hospitality industry. Our subscription based, modular approach to systems for key business areas such as; Stock Control, Recipe Management, Purchase to Pay, Event Planning, HR, Scheduling & Forecasting, Training, Payroll, Cash Control and Dashboard Reporting. Our 350+ clients are benefiting from average wage cost savings of 2% and average cost of sale reduction of 2.5%.
In partnership with Synel, biometric fingerprint terminals have been successfully installed at Radisson SAS Hotels, Harvey Nichols, Hakkasan Group of Restaurants, Chiltern Stores, Morgans Hotel Group, The Institute of Directors and Gaucho Grill Restaurants among others.