David Ashkenazi – V.P. Research & Development
As Synel's V.P. R&D since 1990, Mr. Ashkenazi is responsible for all development activities, including hardware and software R&D, production-readiness and support for field deployment globally. Prior to joining Synel, Mr. Ashkenazi served in a number of R&D managerial positions in Sintel Systems.
Mr. Ashkenazi has an extensive experience in the field of data collection, time and attendance and access control solution development, with a special emphasis on biometric identification technologies and real time systems.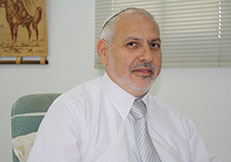 Get content PDf