Gabi Buganim – Group President and CEO
Mr. Buganim founded Synel in 1990, and has been serving as President and CEO since 1993. Under his management, the company has become a leader in the industry, constantly growing and expanding the company's product and service offering and global presence.
Prior to founding Synel, Mr. Buganim served as a business development manager in Ya'ana computers, a leading software house.
Mr. Buganim currently also serves as chairman of the board in various hi-tech and software companies.
Mr. Buganim is an entrepreneur, constantly leveraging his extensive managerial and business experience to further expand the Synel Group through generic growth and global M&As.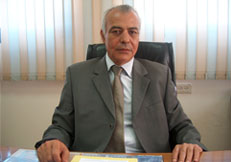 Get content PDf