Sharon Mutay – Weiss – CFO, Synel Group
Since February 2009 Mrs. Weiss has been serving as Synel Group's CFO, after joining Synel in June 2005 as the Company's Controller. In her current position Mrs. Weiss is responsible for all financial activities of the various companies forming the Group, and supports the company's global expansion, both locally and abroad.
Prior to joining Synel, Mrs. Weiss has gained vast experience in the fields of financial consultation and management in large corporations.
Mrs. Weiss holds a BA degree in accounting and business management from The College of Management.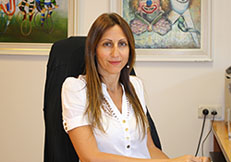 Get content PDf