Management
Our experienced management team constantly focuses on bringing Synel's partners, distributors and customers, the most updated and technologically advanced solutions, while improving cost-effectiveness, productivity and service.
Gabi Buganim – Group President and CEO
Mr. Buganim founded Synel in 1990, and has been serving as President and CEO since 1993. Under his management, the company has become a leader in the industry, constantly growing and expanding the company's product and service offering and global presence.
Prior to founding Synel, Mr. Buganim served as a business development manager in Ya'ana computers, a leading software house.
Mr. Buganim currently also serves as chairman of the board in various hi-tech and software companies.
Mr. Buganim is an entrepreneur, constantly leveraging his extensive managerial and business experience to further expand the Synel Group through generic growth and global M&As.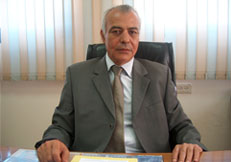 Erez Buganim – V.P. International Marketing & Strategic Business Development
Mr. Erez Buganim joined Synel in 2012 and is serving as V.P. International Marketing & Strategic Business Development. Mr. Erez Buganim is responsible for Synel international sales and marketing efforts, including the definition of new products and channeling the development and penetration of new markets.
Prior to joining Synel, Mr. Erez Buganim was the founder and owner of Erez Buganim, Law Offices, which provided worldwide services in Civil and Commercial law. He was also the founder and owner of the company NPLH Ltd. (No Place Like Home) which provided consulting services to buyers and sellers of housing in Israel.
During the past 10 years, Mr. Erez Buganim has personally escorted Synel Group in providing business and legal advice for the implementation of many strategic transactions as well mergers and acquisitions Synel was involved in Israel and around the world. He brings with him many years of experience in marketing and sales management as well as worldwide business development.
David Ashkenazi – V.P. Research & Development
As Synel's V.P. R&D since 1990, Mr. Ashkenazi is responsible for all development activities, including hardware and software R&D, production-readiness and support for field deployment globally. Prior to joining Synel, Mr. Ashkenazi served in a number of R&D managerial positions in Sintel Systems.
Mr. Ashkenazi has an extensive experience in the field of data collection, time and attendance and access control solution development, with a special emphasis on biometric identification technologies and real time systems.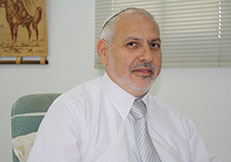 Lior Som – CFO, Synel Group
Herzel Cohen – V.P. Service
Moti Basat – V.P. Israel Sales
Itzhak Abuhasira ( izak ) – V.P. Access Control Division
Karol Rosenwasser – V.P. Payroll Operation
Gilat Elgar – Legal Advisor
Rachel Cohen – Shalom – V.P. Operations
Mrs. Shalom-Cohen joined Synel in 1995 and has been serving as V.P. operations since 2000. Mrs. Shalom-Cohen is leading the organization's overall Operations department, which includes the purchasing department, production, import and export activities and product engineering. Prior to her current position, Mrs. Shalom-Cohen held a number of positions in the company and was managing the QA, projects and installations departments.
Mrs. Shalom-Cohen has a B.A degree in Social Sciences and Humanities from the Open University, and an extensive experience in logistics, purchasing and production management, as well as vast acquaintance with the international components market.