HARMONY Enterprise Mobile Workforce Management
An overall solution for employee and visitor management - an integrated system under one roof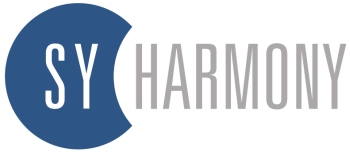 Mobile workforce management is an important and sensitive matter for all organizations, large and small alike. Therefore, the solution must be precise, optimal and tailored to organization's employees and visitors.
HARMONY Enterprise is an innovative system integrating all employee and visitor activities within the organization. It is one of the most advanced systems based on the most advanced development tools, databases and operating environments worldwide.
HARMONY Enterprise enables all level managers to manage their employees using the most advanced tools on their own, online, around the clock, and not only at the end of the month. No need to refer to a service bureau with needless queries. Solutions may be implemented in modules and are designed to function as an integrated system in which employee data is registered only once and implemented across all system modules. This mobile workforce management allows an organization to a time and cost saver, helps avoid errors and enable maximal availability.
HARMONY Enterprise's Mobile workforce management modules:
Calculation of attendance and absence time
Quota management and validation vs. balances
Mensa management and charging of employees
Pricing and reporting of cost centers/sub-cost centers
Access control
Employee/manager portal
Shift work schedule
Alerts to employees and managers
Management of reporting by standard
Telephony reporting or reporting by smartphone
A web interface for manager and employee
Projects/cost centers
Work schedule
Customers
Security array – Access Control
Visitors
Vehicles
Using HARMONY Enterprise Mobile workforce management software in your organization will guarantee increased and comprehensive efficiency due to a single database available online to anyone within the organization engaged in decision-making and personnel management.
A permissions system enables exposure to data by access rights at all levels. Solutions are connected to other information systems in the most optimal way.
Synel MLL Payway most substantial advantage is that it is a developer as well as manufacturer of complementing Time & Attendance hardware and mobile workforce management solutions. Moreover, the support and services rendered to customers make for a thrifty, effective and worthwhile solution for any organization.
Technology and operating environment:
A Microsoft based system written on a C# Microsoft.Net 4.0 platform.
Advanced development components: html5/WPF/WCF.
MS_SQL database (payroll module in Oracle as well).
Employee access modules to system may be operated via any internet browser and end-device supporting HTML5 technology.
Communication with terminals via advanced protocols within a broad range of data transmission technologies: GPRS, Ethernet, Wi-Fi.
Integration with organization's computing systems.
Efficient use of office infrastructure.