Metal time and attendance terminal
Synergy Metal case
is the improved Linux-based fingerprint biometric terminal from Synel MLL PayWay LTD.
The known Synergy time recording, Time and attendance terminal with metal case designed for dirty and tough environment, such as the mine, constructions and other open area with though environment.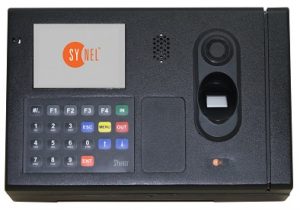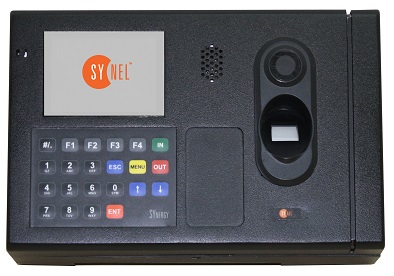 Synergy advanced technology with multiple choices
SYnergy is Linux-based fingerprint biometric terminal, which combines a graphic color screen with technologically advanced features for all your time & attendance and access control applications.
The SYnergy equipped with a built in camera and a speaker for generating various sound effects such as alert notifications, report confirmation / rejection and other actions and events indications.
SYnergy can be linked to a variety of networks in your organization to complement the management information systems that are already in place
The benefits Synel metal case:
Hard cover.
Embedded Linux Open Source OS
Powerful processor
Fast matching time
Handicap user-friendly
Anti-vandal casing
Improved ROI
Fast / multiple identification methods
Compact and attractive design
Available with or without camera