Synel mobile access control solution
Smartphone. Mobile and tablet become the most powerful and useful devices. Mobile has become the advanced technology of the new millennium. The mobile become so popular that many organizations today using the Employees mobile phone for tracking employees activities and Time and Attendance, the mobile technology is so popular today that many Synel's client don't remember how they worked without the mobile applications. Synel MLL Payway LTD the leading workforce management development and Hardware producer, Synel developed the first Time and Attendance and Access Control application. the application from Synel working in online with the client Harmony server or to the global Cloud solution that synel provide to her clients all over the world. The complete solution designed for small to big organization employees attendance reporting and Access control using the mobile. The Application from Synel communicate with the client Harmony software and by using the Mobile GEO location using the smartphone GPS the application can track the employee position when reporting to the Harmony server.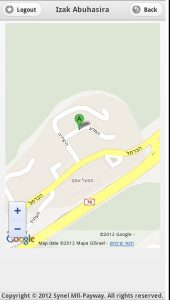 Harmony Access Control module:
Harmony access control is part of the "all under one roof" solution that let guards and security managers controlling the organization entrance and employees permissions.
Doors permissions limited by security groups permission.
Visitors management
Doors alerts
Live events display and alert
Notifications on alerts via e-mail
Alarm's events and alerts
Parking Management
Smartphone access control
Harmony Smart Application presenting to the Mobile user his present permission and allow the user to open the doors and gates by pressing open door button.
To learn more about HARMONY Access Control