The benefits of internet Time and Attendance terminal
Today many companies using the internet network, they don't know yet that by working with Synel time and attendance terminal
they can connect the terminal to the internet line. The internet connection will save the company budget when installing many terminals in different sites.
The internet technology leading Synel Workforce management solution to a new generation of online communication over the internet line.
The benefits of the internet time and attendance terminal
Simple and easy installation: the client should take care for internet line in each site.
Real Time: the terminal will be in real time communication with the server for every card and finger swipe.
Web Service technology: very reliable communication protocol that keep the terminal.
Specification:
Linux-based fingerprint.
Built in camera and a speaker.
Expanded memory
Up to 3,000 or 10,000 templates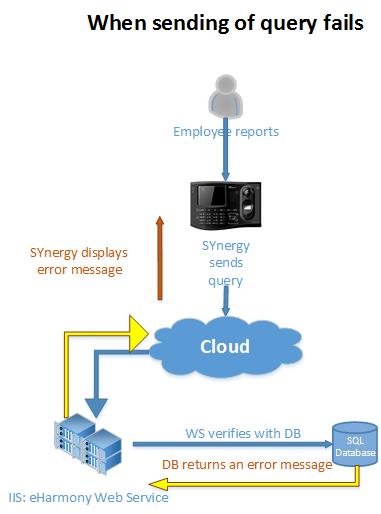 Mr. Erez Buganim, Synel International Marketing Vice President, said that "SYNEL happy as a senior leading terminals manufacturer, has identified a trend in the internet technology and was the first to develop and manufacturer an internet time and attendance terminal. We very happy that Infor chosen Synergy terminal to be the main time and attendance terminal in their HR software"