Terminal Management System: SY-Bridge
Synel's Terminals Management Software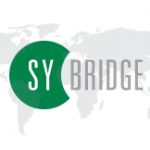 Terminal Management System SY Bridge is a mid-ware software that serves all Synel's terminals in advanced types of data collection methods (RT- real-time or off line) applications. SY-Bridge can run as an executable program (*.exe) or as a service.
Terminal Management System SY Bridge supports various types of communication technologies such as: TCP, HTTP/HTTPS, RS-232/485, Dial-up Modem, Wi-Fi , GPRS for all Synel's terminals range: SY-7xx , SYnergy , SY-920/940 (Face-ID).
In additional SY Bridge supports communication functions for third party devices like TDCS by Diva or FreeSWITCH, LPR and burglar alarm devices.
The method SY Bridge uses for getting data or a query from the various devices is adapted according to their communication type. Some devices are pooled continuously while for others a listener is opened and the SY-Bridge waits for data to arrive via TCP or HTTP.
Once all of the communication with terminals is completed by SY-Bridge, the application is only responsible for functional checking. Usage of SY-Bridge considerably simplifies the integration with applications in the T&A, shop floor control management, job costing, meal management and access control fields.
Synel's Terminal Management Software is a service used for facilitating, monitoring and controlling the entire Synel's terminals. The software allows controlling, editing the terminals project and controlling the employees' permission in each terminal and device.
Whether you are managing terminals configuration for a single terminal or a as a group of terminals, Sy-Bridge makes it simple and friendly, It allows for terminals programming, parameter synchronization, communication tasks, log event and more features.
Sy-Bridge, Terminal Management Software designed for small to large installations with multiple communication terminals and servers.
This powerful and dynamic management solution includes:
Operates as a communication server for all Synel terminals via common communication types:
TCP, local and modem Built-in scheduler for routine operations
 Local communication continuous polling
 Fingerprint template management – automatic request of a new template, upon request new templates are transferred to system.
 Supports a wide range of Synel terminals.
 Modem – Operation via telephone lines, the terminal initiates a call to the server, which activates predefined actions.
 Run your own DLL or web service to adapt it to your application and database.
 Built-in features to detect malfunctions, detection of communication failure, and alert initiation.
 By running on TCP/IP, the server can easily be installed on a variety of networks.
 A fast communication application for interactive operation between terminals and a database.
 Transfers failure messages/alerts via the standard Windows Log Event interface.