Attendance Management Software For Small Organizations
HARMONY Cloud's Attendance Management Software is an inclusive tool that enables accuracy & productivity in attendance management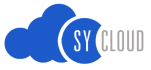 The Attendance Management Software collects attendance reporting in accordance with work rules, and calculates hours worked in real-time for wage payments.
Optional function: Data recording between departments during workday and work costs acquirement via cost centers.
Fully online attendance management software that enables display of employee real-time attendance or absence data.
Multiple calendar templates.
5 organizational levels available: Region; Company; Division; Department; and sub-department, all can be customized according to customer's requirements.
A dynamic permissions software for reports and menus, including R/W permissions.
Option to generate new reports or customize existing ones.
Files export / import enables data sharing with other operation systems within an organization.
Graphic reports for managers.
Reports can be generated in Excel and PDF format, and sent by Email. The software is not limited in reporting types, work rule types, historical depth of data, etc.
Retroactive edits and balance interface can be transferred to payroll.
Compatible with all payroll software's and service bureaus.