save money using Telephone Reporting
How to save money using Telephone Reporting?
Many organizations doesn't know that they can save money using the Telephone reporting Time and attendance system.
The Telephone reporting answering machine is the simplest way to allow employees attendance reporting by using any phone with Touch-toneTM service.
Many big organization with small branches and employees that cannot report attendance, using the Time and attendance terminal, can't track the employees attendance and work management.
The Telephone Reporting system is the simple and useful system that allow employees attendance and absence reporting by simple action that check the telephone reporting and the employee number authorized to report through this telephone number.
The advantage of this system is that the Telephone Reporting can be in use from anywhere at any time and can be accessed 24 hours a day, 7 days a week.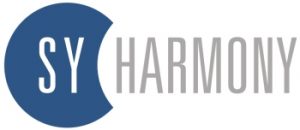 Harmony the Time and Attendance Software from Synel Mll Payway is a modular software with the advanced Telephone Time and attendance reporting module.
Using this module is very useful for big organization that looking for overall employees reporting system.
System advantages:
Employee's attendance reporting
Employee and phone number verification
One software with one DataBase for the entire organization reporting