Biometric Attendance System – SYnergy
One of our most flexible & popular Biometric Attendance Systems
SYnergy terminal is Synel's latest Biometric Attendance System, Linux-based fingerprint biometric attendance system, which combines a graphic color screen with technologically advanced features for all your time & attendance and applications.
Synel's biometric attendance system – SYnergy, is compact in size and attractively designed. It is also equipped with a built-in camera and a speaker for generating various sound effects such as alert notifications, report confirmation / rejection and other actions and events indications.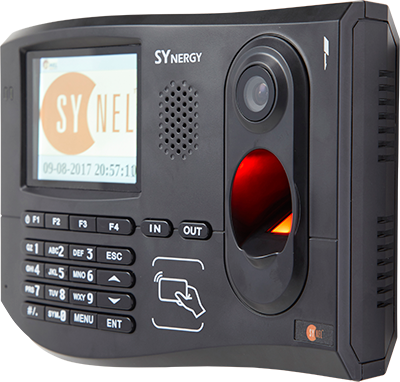 SYnergy can be linked to a variety of networks in your organization to complement the management information systems that are already in place.
Embedded Linux Open Source OS
Powerful processor
Fast matching time
Improved ROI
Fast / multiple identification methods
Compact and attractive design