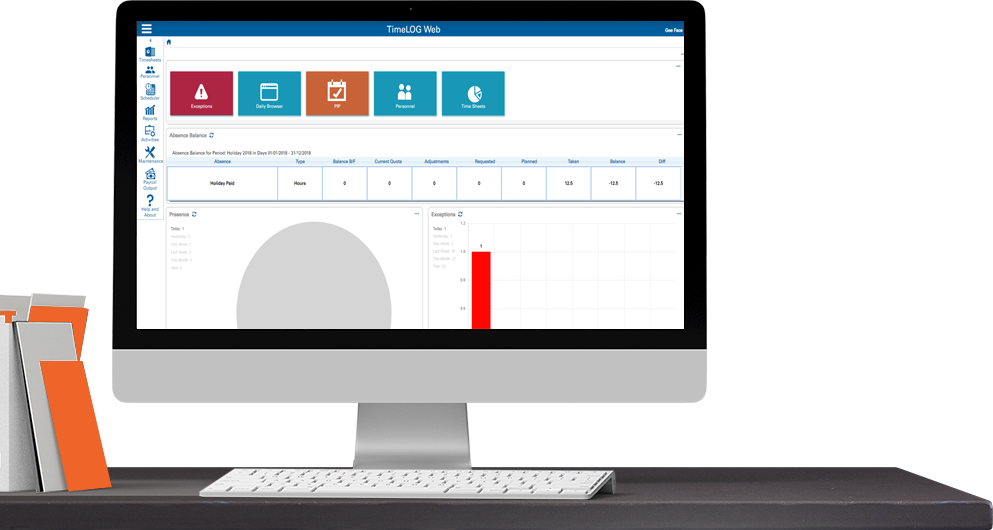 We can provide you with full visibility and control so you reduce the cost of absence
Absence Management Software to control employee absence with automation.
Synel Time and Attendance System, helps you maintain a clear understanding of who is expected on a particular date, and when. Track and monitor who are your repeat offenders, and who are your most dedicated employees, with minimal absence.
The Synel Time and Attendance System is efficient and user-friendly, and gives you access to real-time information from anywhere in the world.
With the Synel System, you have access to:
Review & approve from any device
Absence Request/Authorisation
Exceptions and Rules
Easy Time-sheets and Reports
Live Status Tabs
Daily Activities
Virtual Terminal
Request absences from web module or smartphone app
Interactive Screens
You can also authorise your employees to access different levels of the system, depending on the team they are managing and the requirement. Keep your employees engaged while reducing absence at the workplace. With these simple steps, you can increase efficiency at work!
Presence Information Panel allows user(s) to monitor employees Absence/Presence of employee(s) in the real time.
Square box is represented by employee picture (if uploaded), name and following information:
Green Box– Present


– Exception of the day

Black Box and Flashing – Unscheduled employees swiping on the day

Breaks Types with their respective colours