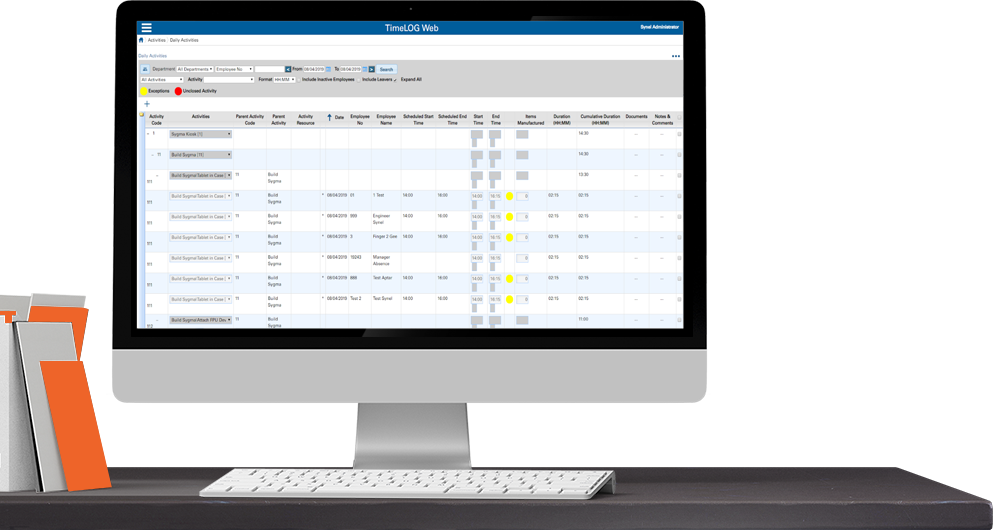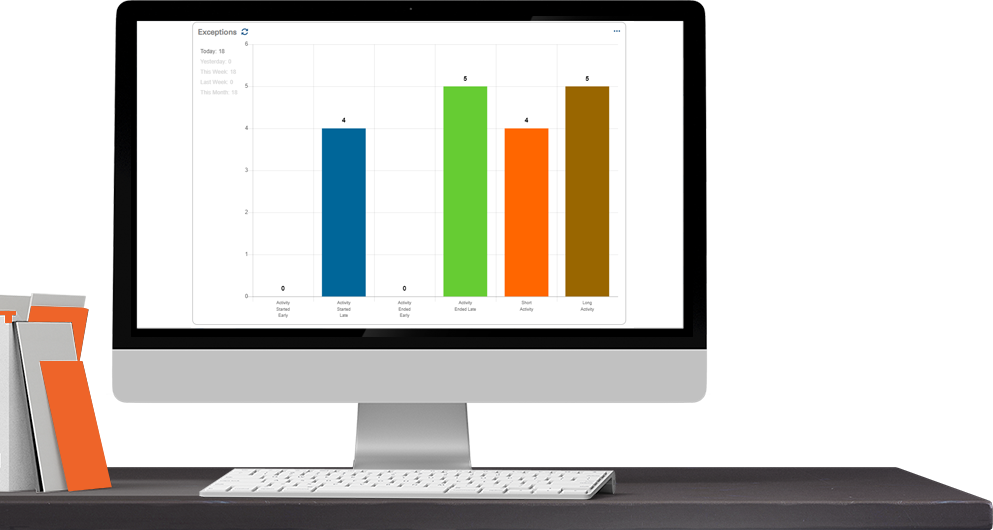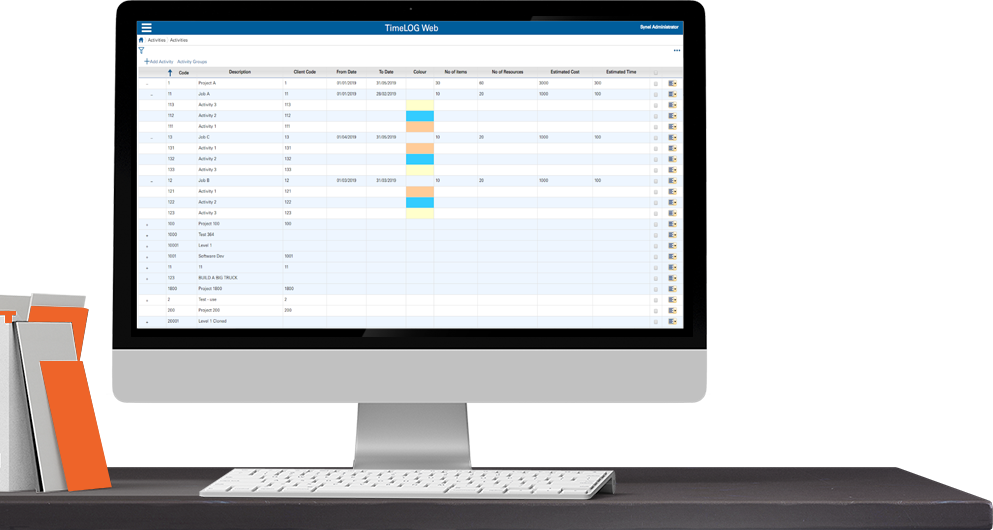 Synel Job Costing software & Activity Tracking Solution
Increase your efficiency, benefit from ROI in less than 10 months!  Synel Job Costing software & Activity Tracking Solution
Create Projects, cost centres and activities
Gain a real time insight into time spent on task activities and projects
Analyse productive and non-productive time
Export Job Costing data to your management account system
Job Costing Software
Synel's Job Costing Software with its built-in Activity Tracking Solution
You have total control of Activities Costing. This Job Costing Software helps you to stay within budget, on budget & on schedule.
The Activity module allows for calculating the workforce costs and the time invested in each activity undertaken by an individual and upstream to department and the whole organisation. Now you can plan and monitor project work hours, billing hours and to analyse the time spent by activity or cost centre.
Create efficiency comparison by employees or departments. Analyse and monitor budget vs. actual.
Total visibility of your jobs and projects
Control of attendance timesheets with approval processes
Visibility of Work In Progress (WIP)
Job scheduling has never been easier.