Linux metal case terminal
Mr. Erez Buganim, Synel International Marketing Vice President, said that Synergy Metal is a unique Time and Attendance terminal that working in the internet platform.
The benefits of working with Synergy Metal are:
Hard metal cover.
Operating system – Linux
Powerful processor
User-friendly menu
Fast fingerprint identification algorithm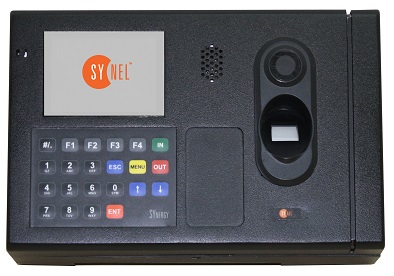 Synergy Metal is a time and Attendance terminal that operating at the relabel Linux OS.
Synergy meal designed for hard work environment, such as the mines, constructions arear and manufacturing.
The terminal equipped with fingerprint biometric technology, graphic color screen, camera and a speaker and external inputs.