Workforce cloud special offer
SYNEL launched Harmony Cloud with the new technology with special offer to a small, medium and large organization. Contact us today get 1 month free of charge. Improve your organization workforce management and move to the Cloud technology. Harmony cloud benefits:
Full SAAS
Cloud service and Harmony maintenance performed by Synel
Powerful software run at any browser
No need for server and software operator
Friendly and simple to use
Useful attendance report
Online employee attendance / absence updating
Manager approval for employee updated data
Export to any kind of pay roll
HARMONY Cloud Internet remote uploading, feeding, control and viewing attendance data. System Advantages:
Employees can display and edit attendance data;
Managers can approve or deny employees updating request;
Department/branch managers are updated online;
Periodical email alerts of missing attendance data;
Monthly email reminder for data submission
.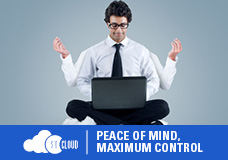 HARMONY Smart
Time & attendance and Access Control Application Reporting is performed via smartphone or tablet and interfaces directly and fully to SYNEL's HARMONY system. System Advantages :
Reporting includes employee's photo and location;
Various reporting options;
Absence request;
Flexible planning;
Access Control management;
Available for Apple and Android devices.