HARMONY Light Workforce Management Solutions
An inclusive employee management solution for mid-size organizations - an integrated system under one roof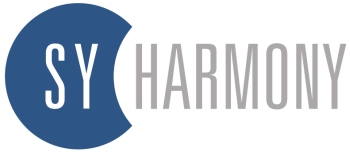 HARMONY Light, SYNEL's workforce management solutions, provides managers the ability to freely manage employees, by using cutting-edge online tools any at time of the day, which can mean the end of unnecessary outsourced HR consulting services.
The workforce management solutions were engineered to allow employee data registration only once. The data is then applied through-out the system's modules (see below). SYNEL's workforce management solutions  brings medium size organizations time and cost efficiency, assists in avoiding calculation mistakes and maximizes data processing availability.
HARMONY Lights, Workforce Management solutions modules:
Attendance and absence time calculation
Quota management and validation vs. balances
Mensa management and charging of employees
Pricing and reporting of cost centers/sub-cost centers
Access control
Employee/manager portal
Shift work schedule
Alerts to employees and managers
Management of reporting by standard
Telephony reporting or reporting by smartphone
A web interface for manager and employee
Projects/cost centers
Work schedule
Customers
Security array – access control
Visitors
Vehicles
A permissions system initiates access rights to all employees. Eventually, the solutions can optimally connect to other data systems.
SYNEL's workforce management solutions will significantly grow an organization's employee management competence, as a result of one database available online to any manager or personnel supervisor.
Other than a software developer, SYNEL MLL PayWay's is also known for being a component producer of Time & Attendance hardware and workforce management solutions. The around-the-clock support and service provided to clients make for an effective and valuable solution, especially to relatively complex mid-sized organizations that call for vigilant attention.
HARMONY Light's technology and operating environment:
Microsoft based system written on a C# Microsoft.Net 4.0 platform.
Advanced development components: html5/WPF/WCF.
MS_SQL database (payroll module in Oracle as well).
Employee access modules to system may be operated via any internet browser and end-device supporting HTML5 technology.
Communication with terminals via advanced protocols within a broad range of data transmission technologies: GPRS, Ethernet, Wi-Fi.
Integration with organization's computing systems.
Efficient use of office infrastructure.
After we understood that the workforce management solution is the right thing to do for your company. We welcome you to enjoy this simple and efficient solution by contacting us here