'Ensuring full compliance with government legislation and the health, safety and welfare of our pupils is our top priority. This is why we chose Synel eduREG system which was the best biometric solution available.'    Andrew Barnes – Director Technology at Bryanston School
Background
Bryanston School is set in a 400-acre estate with extensive co-education facilities. In order to meet government requirements for registration of pupils twice daily Bryanston identified a role for Bio-Metrics. In common with many other schools Bryanston did not want to restrict recreational activities such as sports, music and arts by attending registration. Self-registration by a mixture of fingerprint and facial recognition is rapid and fulfils Bryanston's commitment. Access to certain areas of the school needed to be set up so only pre-qualified people could gain entry. Therefore, accurately identifying and locating pupils and personnel was of paramount importance.
The Requirements
Source a secure, scalable, future proof, fully automated registration system, which is child (and teacher) friendly
Secure, rapid detection facial recognition – no need for cards or badges
Prevent registrations by proxy
Enable afternoon registration to take place outside of tutor bases or the classroom to save time for both pupils and tutors
Locate students and personnel campus wide
Inform housemaster and tutors of pupil attending appointment outside of school
Ensure security and safety for all students
Sy-Face Recognition Reader
Flexible Biometric Solutions
Synel Facial Recognition Reader SY 920 TCP/1O 12V
Synergy TCP/IP POE with Internal Proximity Reader
FPS 300 Fingerprint Enrollers
The Synel Bio-Metric solution offers a student enrolment system, recording the presence, absence or lateness of students through fingerprint technology.
This solution saves times and reduces costs by eliminating manual registration and by providing an accurate account of students.
Furthermore, students are encouraged to take responsibility and truancy is diminished. For enhanced security, this system can be combined with Synel's access control solution, where only authorised personnel can access the school or designated areas within the school.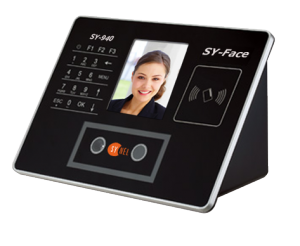 The Benefits
Utilising Bio-Metric technology enables the school to locate students on campus; saving time for pupils and tutors for afternoon registration. Pupils simply press the fingerprint enrollers at designated areas. If a pupil does not register, their housemaster and other dedicated staff are automatically alerted. Tutors will also be aware of absences such as dentist appointments or driving lessons etc.
Using Bio-Metric Face Detection Recognition technology, Sy-Face provides a touch-free and access control system, used in conjunction with fingerprint access control readers. This is the first system to deliver rapid detection and allows only authorised pupils and personnel to designated areas whether within the boarding or classroom buildings, eliminating the need for cards, or badges.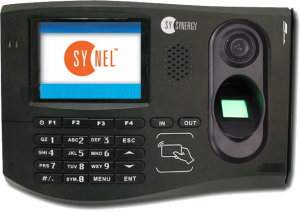 In Summary
Touch-free & access control system
Rapid detection
Security & Safety for all students
Enable afternoon registration
FOR ENQUIRIES & ADVISE CALL: 020 8900 9991
email: sales@syneluk.com www.synel.co.uk