Paraguay
Court House – Palacio de Justicia,
24 SY-780 terminals Fingerprint identification / Magnetic cards , Tcp/ IP (07/2005)
Poland – president's office
President's Office
Access control system with Falcon software, 2 Master units, 38 controllers and 70 readers
The Netherlands
Ministry of Foreign Affairs
Time and Attendance, for  250 employees, 2 SY-125 terminals
Ecuador
Ministry of Education, UNIDAD EDUCATIVA EUGENIO ESPEJO,
Time and Attendance,1 SY-745 terminal, 50 employees with local software
Tanzania
Tanzania's Parliament
Comsec Securities  –  Access control with Hybrid Mifare smart cards, and includes:
55 SY-400 controllers, 100 PRX-30 readers, for PIN  and card, Fingerprint identification, badge issuing for employees and visitors, and serves about 1500 parliament members, employees and visitors.
Ecuador
Ministry of Education, UNIDAD EDUCATIVA EUGENIO ESPEJO,
Time and Attendance,1 SY-745 terminal, 50 employees with local software.
Israel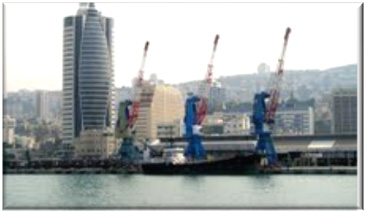 Prime Minister's office:  A complete access control system with smart card and fingerprint. The system controls whoever enters this sensitive area, and includes person's photo, ID, and authorization details.
The system includes SY-400 controllers, and SY-780 terminals with Mifare smart reader Type A and Fingerprint readers.
Integration with Cars gate control using entrance LPR system.
Haifa Harbor, Israel
An access control and T&A system that manages about  5-6000 transactions a day, through 6 main gates. The system controls employees, visitors, private and commercial vehicles. Pedestrians' management is done by proximity readers installed on entrance turnstiles. Vehicle control is done by an RFID system which reads an active badge installed in the vehicle, and can be read from 3m.