Repsol Sinopec trusted SYNEL UK for the high level of expertise in the implementation of complex Access Control projects as well as it's bespoke development capabilities.
About Repsol Sinopec and Flotta Oil Terminal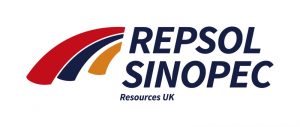 Based in Aberdeen, Scotland, Repsol Sinopec UK has interests in 52 fields, of which it operates 41 on the UK Continental Shelf with 11 offshore installations (ten fixed and one floating) and two onshore terminals – at Flotta in Orkney and at Nigg in the Cromarty Firth.
The safety of its people, integrity of their assets and protection of the environment are at the top of the company's priorities.
The Flotta Oil Terminal is located on the island of Flotta, within the Orkney Islands, just north of mainland Scotland. The Terminal expands on a 395-acre site, approximately one sixth of the area of the Flotta Island.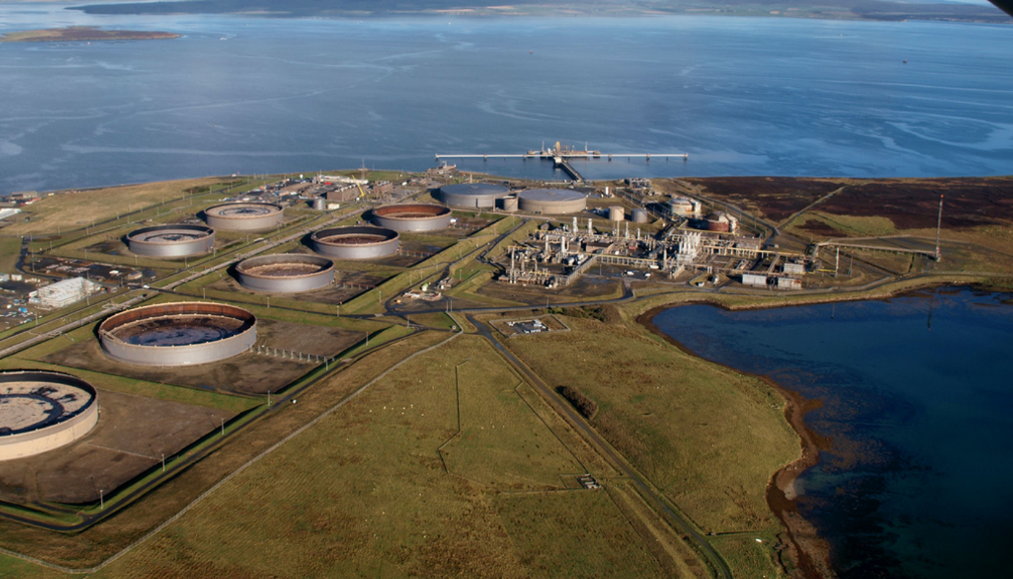 Main concerns of security arrangements at Repsol is to protect people and property around the multiple sites and boats. These include the monitoring of alarms and closed-circuit TV systems, as well as a 24-hour a day uniformed patrol and response service. Security Control Centre is staffed 24 hours a day all year round, providing a focal point for the reporting of serious incidents and implementation of emergency procedures. It helps employees with any security problem that might arise, including quickly responding to fire, intruder and building management systems alarms, as well as non-security emergencies.
SYNEL UK installed a series of smartcard readers for IP access control at the muster stations of the drilling and production platform and at the ships that surround it.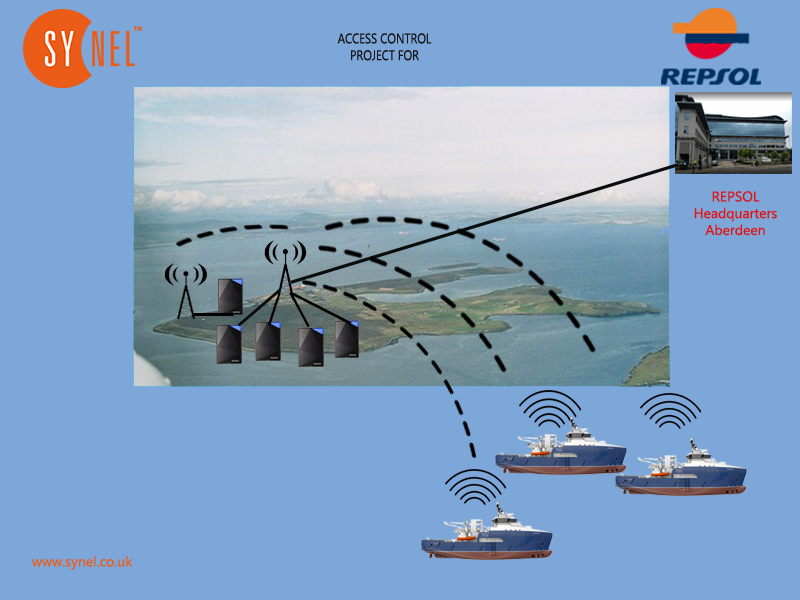 Why SYNEL UK?
Repsol selected Synel UK for its state of the art Access Control solutions and high-level expertise in the installation of complex access control, Registration and Fire Roll systems. For the last 25 years SYNEL UK has accumulated significant and unparalleled experience in Access Control and population monitoring systems at Schools, Businesses and Manufacturing facilities across the UK and Europe.
The Challenge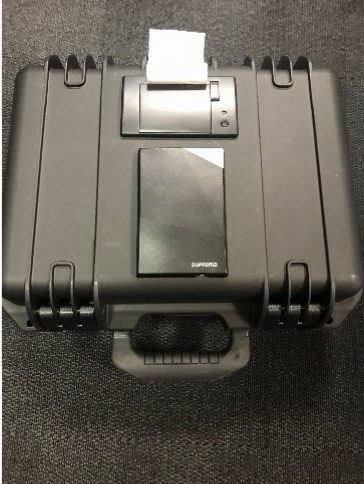 The Access control system should have been server based but allowing access from off-site while allowing for different modes of operation such as day to day normal tracking of logged data, specific emergency response(muster)and emergency evacuation capabilities. System should be accessed from Company premises in Aberdeen in "real time", in case an incident occurs on the Flotta Island or one of the vessels. It should also provide different levels of access to each member of personnel (estimated for 1000 personnel consisting of staff, contractors and visitors) and give on-site supervisors the ability to issue new passes and change security system information.
Proximity readers being situated internally, externally or remotely must include the ability to be compatible with a variety of data transfer options such as network and radio. The readers should have different modes of operation (in, out, muster, evacuation, with/without printing) and preferably be accessed internally, externally and from a mobile.
The installation process and team involved needs to apply to the strict monitoring and Health and Safety policies of Repsol Sinopec and team and hardware should accommodate the unexpected harsh North Sea weather and conditions.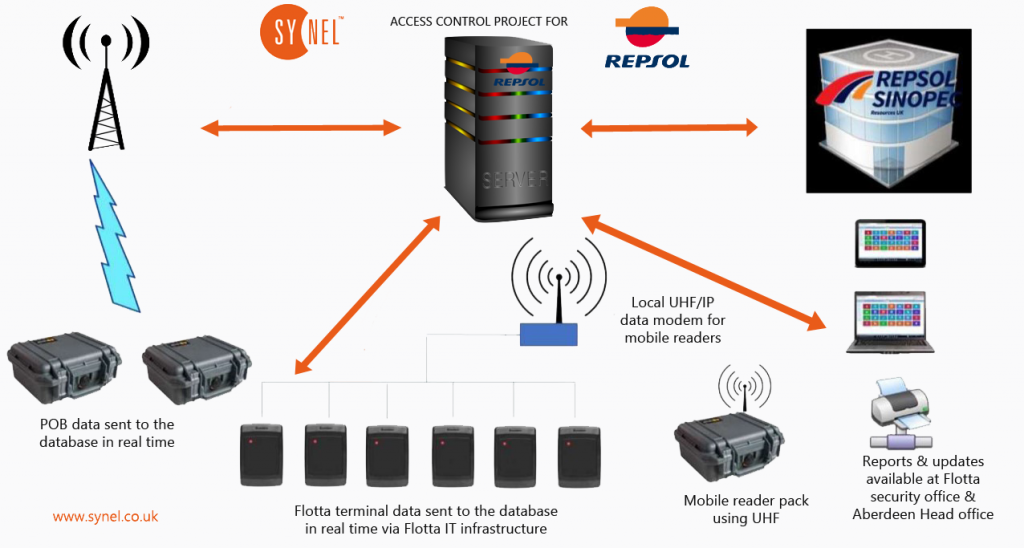 Our Approach and Result:
Synel proposal offered the latest version of an access software with updated hardware and the addition of modern and resilient, real time radio communication between the crew boat, the Flotta terminal and the office in Aberdeen.
The application enables real time access to personnel location information. That can be from any network device, mobile or fixed. Any mobile readers within the system connect locally to the IP network, via a state of the art UHF/IP data modem.
Employee, visitor and contractor details as well as rights and privileges can be updated to provide lists and produce reports.
The system operates in the below modes:
Normal – Day to day location (last location swiped)
Muster – Dedicated presence display (as persons swipe in at muster stations this will be displayed live)
Evacuation – (as persons swipe in at their respective evacuation points or mobile readers)
Repsol Sinopec project required all Synel Engineers working on the Flotta island to pass a comprehensive induction programme for Health & Safety before working on the Oil Platform. The special environment of the oil terminal was a unique and challenging experience for all Synel UK team. Most of the Synel Employees will keep this project in mind with great enthusiasm not only for the experience of working in the North Sea but also for the fantastic panoramic views around Scapa Flow from the island of Flotta.
This project for a global energy company such as Repsol Sinopec, illustrates the innovative and bespoke solutions SYNEL UK are able to provide to its customers even in the most challenging and adverse conditions.