Workforce Management Software: SY-HARMONY
SYNEL's comprehensive solution for employee and visitor management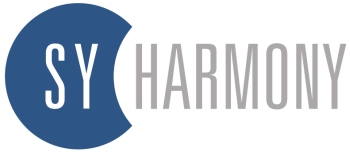 Employee management software is an essential and delicate matter for any organization, large and small alike. Therefore, the management solutions must be precise, optimal and tailored to organization's employees.
HARMONY from SYNEL is an advanced system that incorporates employee activities in the organization. It is one of the world's most innovative systems, based on the most advanced development tools, databases and operating environments.
SYNEL spends considerable amount of resources in software and hardware R&D, executed by skilled engineers who are situated in the company's development center in Yoqneam Hi-Tech industrial park.
Synel's Workforce Management Software
is the manager's best way to control the human resources in the company.
Synel's Workforce Management Software comes with advanced technology along with technical support and customer service outstanding!
More information about HARMONY and its innovative solutions for all size organization is available in one of the following links:
* Synel encourages engineers from all around the world the chance of joining the company.
Workforce management is mostly designed to assign employees correctly. The popular workforce management actions are employee working hours, scheduling and the most popular time and attendance and employee absence management.
The workforce management market is still quite young compare to the other management software such as:
         SCM (supply chain management)
         PPS (production planning systems)
         ERP (enterprise resource planning).
Workforce management software
Synel MLL PayWay is the leading company in the field of workforce management with over 20 years of experience for wide range of businesses' from the very small to the biggest companies
Synel MLL PayWay launched Harmony software with a wide range of modules and solutions, from the small companies with cloud solutions to the biggest retail companies that use the integrated system of Harmony modules including:
 Time and attendance
 Access control
 Employees time scheduling
 Web reporting
 Job management