Rachel Cohen – Shalom – V.P. Operations
Mrs. Shalom-Cohen joined Synel in 1995 and has been serving as V.P. operations since 2000. Mrs. Shalom-Cohen is leading the organization's overall Operations department, which includes the purchasing department, production, import and export activities and product engineering. Prior to her current position, Mrs. Shalom-Cohen held a number of positions in the company and was managing the QA, projects and installations departments.
Mrs. Shalom-Cohen has a B.A degree in Social Sciences and Humanities from the Open University, and an extensive experience in logistics, purchasing and production management, as well as vast acquaintance with the international components market.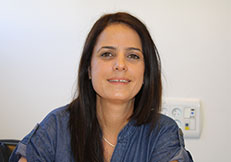 Get content PDf